| | |
| --- | --- |
| Posted by greatbuys4less on April 9, 2015 at 1:05 AM | |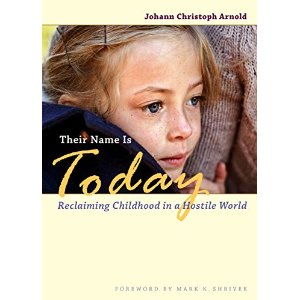 "Despite a perfect storm of hostile forces that threaten to deny children a healthy, ahppy childhood, courageous parents and teachers can turn the tide. Yes we can reclaims childhood" from Their Name Is Today. I love this because even though I am not a parent I have neices and nephews, friends and just all the beautiful children I come in contact with each day that I am touched by. This book is not only for parents but for any one who has a heart for children. I love the stories he tells to illustrate the ideas of each chapter, discussing everything from difficult children to dealing with today's technology, good and bad. I would recommend for anyone who loves children. 
I received my copy of this book from Plough Publishing House and Handlebar Publishing in exchange for this honest review. All opinions are my own.