| | |
| --- | --- |
| Posted by greatbuys4less on August 8, 2014 at 12:15 AM | |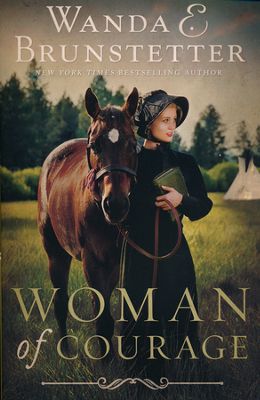 Amanda Pearson, a Quaker woman suffering from a broken engagement, leaves her home in New York and travels west, to minister to the Nez Perce Indians. Along the way, she encounters many problems, yet she never gives up. Like a true woman of courage, Amanda trusts God to see her through, even when she fights illness, abandonment, misunderstandings, and an unexpected event.
Set in 1837, this historical novel has many twists and turns that will take readers from the rugged Rocky Mountains to Oregon Territory and the home of the Spalding Mission, where the Nez Perce Indians were first introduced to Christianity.
I liked this novel for the historical value it provided and when a woman travels 3,000 miles for a mission then I would say she has courage for sure! The author really did research in presenting this interesting book and the characters where very interesting. But there was a part of the book that I really didn't enjoy and that was the part where she was trying to convert everyone, we know that was her mission but it seemed to be over whelming in some parts of the book. But it is a Christian based book. 
I received my copy of this book from Handlebar Publishing in exchange for this honest review. All opinions are my own.